Average Reading time: 3 minutes, 6 seconds
---
Do you also want to be easier to find in Google? Do you want to catch the eye of the world's largest search engine? In the previous blog you were introduced to the benefits of Google My Business. This free tool offers you a number of options to increase your visibility and visibility in Google. Time to get started!
Need a quick refresher or have you not heard about Google My Business before? Read this first section. Otherwise skip to Let's get started
What is Google My Business
Before we summarize the benefits, it is useful to briefly explain what Google My Business is. Google My Business is a service from Google where you can store all important data about your business. The service used to be called Google Places. With this free service you immediately ensure that your data is uniformly mentioned in other Google services, such as Google Search (the search engine), Google Maps and Google+.
"With Google My Business you can manage the business data that you share with Google"
Let's get started
Using Google My Business is very easy. If you have a Google (or Gmail) account, proceed as follows:
Go to the "My Business" app (top right between the Google apps) or go to: www.google.com/business. As soon as you click on it, you will be in the Google My Business environment.
In this environment you will find a plus button at the bottom right that gives you the option "Add location". Click on this option.
Enter all requested company details here and press "continue".
You will now receive a message that Google wants to verify your data. Choose this option. In most cases you will receive the verification code by postal mail. This takes around 1 to 2 weeks.
Verify your account
Now that you have filled out all your company details, you have to wait a few days for the verification of the data you entered. That does not mean that you cannot continue to enter your other details. This way you can enter some extra information such as opening hours, a phone number or a direct link to your contact information.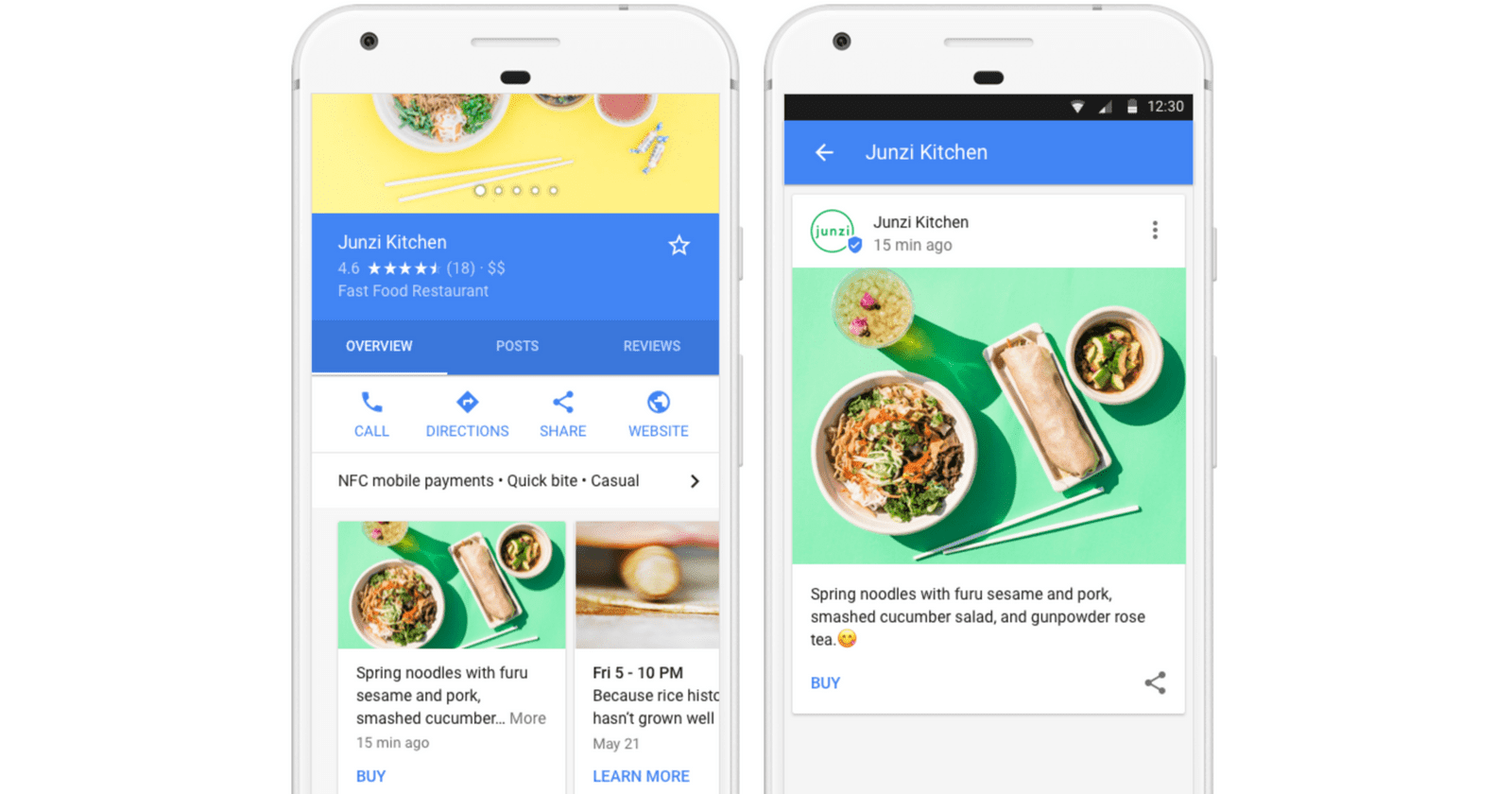 You will receive the verification code within a week or two. You then confirm this code inside your Google My Business profile. You can do this by logging in again in the "My Business" area. As soon as you click on your company profile, you will get the "Verify now" option. Enter the verification code here and voilá, you're all set! Your business is officially registered with Google My Business. Not much later you will be visible in Google Search, Google Maps and Google+.
Manage Google Apps from Google My Business
Via the "Manage location" function you are now in an environment where you can perform various actions. You can post Google Posts from your organization, but you can also get started with Google Ads, Insights or Analytics. In fact, you have a variety of Google marketing tools available in one management environment.
Is your business visible enough?
Follow multiple enterprise-level organizations and squeeze the most out of your possibilities. Work with branding & design experts who will push hard to understand your business and take you to the next level.
Kick start your business
As one of New York City's startup specialists, delivering lean marketing and software development services, scopeweb works with small teams to deliver big results. We help businesses - both startups and established - to use technology to build the next decade of improvements and growth. Send us an email at info@scopeweb.nyc or call us at 570 580 7737. We are also happy to answer any questions you may have!
😍 Loved reading this? Share the love!