Average Reading time: 4 minutes, 2 seconds
---
As a company, you always want to be easy to find. Online and offline. With Google My Business you can hit both these goals at once. We explain a number of advantages to be able to conclude why Google My Business is important for the online and offline findability of your business.
What is Google My Business
Before we summarize the benefits, it is useful to briefly explain what Google My Business is. Google My Business is a service from Google where you can store all important data about your business. The service used to be called Google Places. With this free service you immediately ensure that your data is uniformly mentioned in other Google services, such as Google Search (the search engine), Google Maps and Google+.
"With Google My Business you can manage the business data that you share with Google"
Control your own data
The main advantage of Google My Business is already mentioned above. With a single action in Google My Business you ensure that you are up-to-date in various other Google services. And that is important! It often happens that people are standing in front of a closed door of an office, restaurant or bar because Google thinks they are open.
This is because Google tries to make an estimate of, for example, opening times based of all content on a website. That estimate is not always correct. With the possible consequence that a dissatisfied user (or visitor) leaves a negative review. Because you can manage your data with Google My Business, you can always provide your target group with the correct information about your business.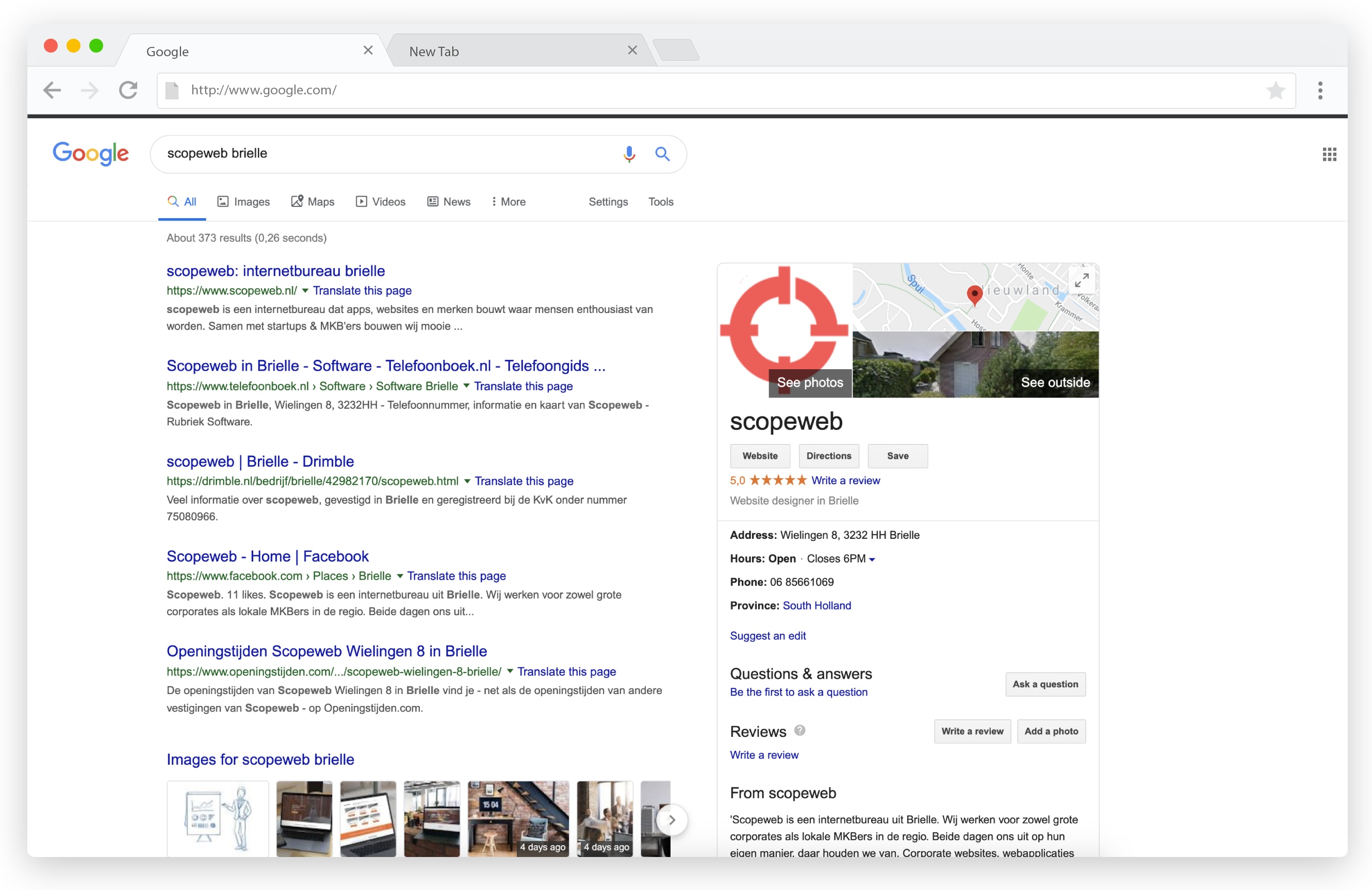 Easily findable and visible in Google
Another advantage is that companies that use Google My Business, get a nice prominent and visible place in the Google search engine. So you immediately get an eye catcher as soon as someone tries to find your company. Google immediately shows the searcher which services you offer, where your office is located and what the (correct) opening times of your company are.
In addition, Google provides a number of call-to-action options, such as a link to your website. You also have the option to call directly and click through to Google Maps to map out your route that leads to your company. All conveniences that make a positive contribution to customer experience.
Easier to reach thanks to Google Maps
Research shows that more people search on their phones, than on a desktop or laptop computer. The use of smartphones is also becoming more accessible with the increasingly extensive data packages. This also applies to the use of Google Maps. Especially the option to map out routes with Google Maps is becoming increasingly popular.
Because you also get a good place in Google Maps thanks to Google My Business, you are easily visible and findable for your customer in that app. The route by car, bicycle, public transport and walking to your company can then be easily mapped out.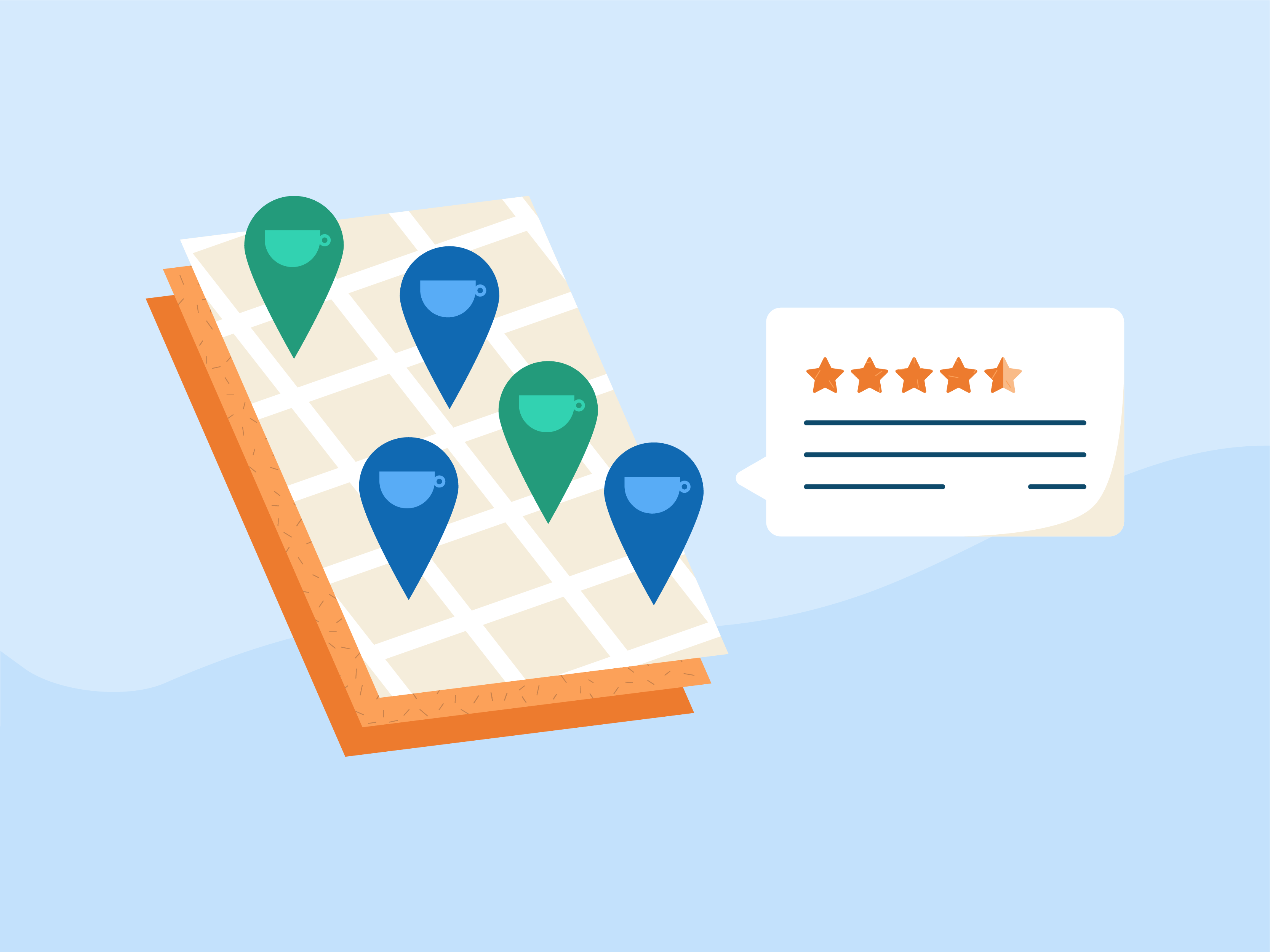 Posting Google Posts
A nice feature that Google My Business has recently added are Google Posts. In the management environment you as a company can post an update that is linked to your visible profile in the search engine. The update will remain online for exactly one week for the time being.
A week later, the message disappears automatically. It therefore forces you as a company to keep posts as up-to-date as possible. Posts you could share, for example, are blogs, events, newsletters and more.
Let's get started
You now understand the importance and benefits of Google My Business. You will undoubtedly want to get started with it. Later this week we will share a comprehensive step-by-step plan on how to set up and edit Google My Business.
Is your business visible enough?
Follow multiple enterprise-level organizations and squeeze the most out of your possibilities. Work with branding & design experts who will push hard to understand your business and take you to the next level.
Do you want to know more about how you can make your strategic website easier to find? Contact us today for a free consult.
Kick start your business
As one of New York City's startup specialists, delivering lean marketing and software development services, scopeweb works with small teams to deliver big results. We help businesses - both startups and established - to use technology to build the next decade of improvements and growth. Send us an email at info@scopeweb.nyc or call us at 570 580 7737. We are also happy to answer any questions you may have!
😍 Loved reading this? Share the love!